Dr. Basil Snyman, DC
Need an Outstanding Chiropractor in Philadelphia, PA ?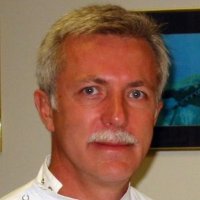 Dr. Basil Snyman graduated cum laude from Palmer College of Chiropractic located in Davenport Iowa.
He took over his fathers practice and has been in Philadelphia for over 40 years. He has been written up in numerous publications including the Philadelphia Magazine, the Philadelphia Enquirer, the Dynamic Chiropractor to name a few.
He has treated who's who in Philadelphia as well as Philadelphia professional athletes and many visiting performers, actors and actresses.
Dr. Basil Snyman provides outstanding wellness services
The experience and training of our staff, and the ability to provide multifaceted wellness services under one united office, gives our patients a unique advantage towards health and wellness. Everything you need to live a healthy lifestyle! We are close to where you work and our office opens at 7:00A Tuesday & Friday and closes at 6:00P Monday & Wednesday.
Why is Chiropractic Care Important?
Chiropractic care is so important to your daily life and well-being. Improve your overall spinal health today. Don't skip the warning signs, even minor back and neck issues, because they often increase over time. We want to work hard for you and achieve relief for your spine. Our patients often feel relief on their first adjustment. Call our friendly staff to make an appointment today.
At Rittenhouse Square Chiropractic, we provide corrective chiropractic and wellness services for Philadelphia, PA . We offer chiropractic services, therapeutic massage, personal training and exercise programs, rehabilitation, and nutritional consultation. We offer The Wellness Score® health evaluation system and the 8 Weeks to Wellness® Program. Dr. Basil Snyman is dedicated to helping individuals like yourself progress toward optimal health and well-being. Watch our video to learn more about our practice. We welcome you to call us at (215) 546-1010 to schedule time with us.