Flexibility Exams
What Are Flexibility Exams?
Flexibility exams are simple tests conducted by our expert physicians that evaluate your range of motion and note any pain level you experience. We use the test as a bench mark for measuring future improvements to your body's flexibility. The tests are repeated over time to measure improvement.
Flexibility Exam Examples: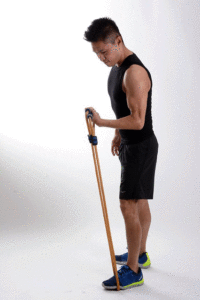 Hip Flexor Mobility
Hip Extension Testing
Hamstring Mobility
Shoulder Mobility Testing
Initial Assessment
At Rittenhouse Square Chiropractic, we put our patients first. We want to make you feel comfortable, we listen when you tell us where the pain is located and what the problem is. We then investigate to get to the root of the problem and tap into our expert team. On your first visit we will then give you an initial consultation and answer any questions. The initial assessment will consist of a thorough exam to look for tension, tender spots, neck and back issues, and any misalignment or subluxation of the spine or extremities.
Benefits & Goals of Flexibility Exams
Our flexibility tests and exams allow our expert team to gauge where your body is currently at and how we can help to improve your health with custom tailored flexibility exercises.
Flexibility Exam and Exercise Benefits:
Injury Prevention
Feel less pain in everyday activities
Joint mobility improvement
Increased circulation
Muscle strength improvements
Better endurance
Increase in Flexibility
Contact Your Chiropractor in Rittenhouse Square Today
At Rittenhouse Square Chiropractic, we deliver all the best care to our patients. We can help you optimize your body's performance and meet your wellness goals. To get started or find out more, contact us today at (215) 546-1010 for an appointment. Let the doctor's at Rittenhouse Square Chiropractic design an exercise program especially for you. We have convenient hours for you to exercise before and after work.