As Seen on the TV Show "The Doctors"
SoftWave™ Therapy
Get Pain Relief Faster Than Alternative Treatments
Countless patients throughout the country have experienced relief from SoftWave Therapy's non-invasive treatment!
Chronic Pain Relief: Back, nerves, discs, joints & more
Soft Tissue Relief:

 

Ligaments, muscles, tissue & more
Joint Pain Relief: Knee, shoulder, elbow, ankle & more
Acute Relief:

 

Wounds, numbness, aches & more
Invasive Treatment Alternative: Surgery, injections, etc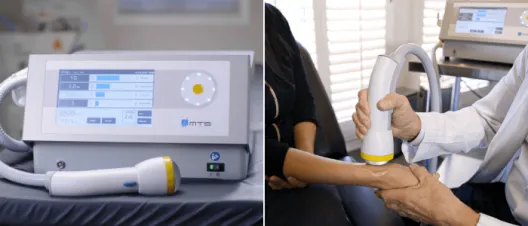 Try SoftWave™ Therapy for $79
Includes: SoftWave therapy consultation and your first trial session for just $79 ($267 Value)
Relieve Pain, Activate Stem Cells and Increase Healing.
No More Invasive Treatments or Pain Medication.
SoftWave Therapy – TRT OrthoGold 100 is an exciting, breakthrough option in the field of regenerative medicine. It utilizes harmless, yet powerful electrohydraulic shockwaves that help reduce pain, inflammation, and increase circulation allowing cells and growth factors to heal an injured area.
For 10+ years this technology was widely used in Europe with great success. With its recent clearance by the FDA, It has been implemented by the top US medical institutions and professional sports teams. This treatment is clinically proven and nationally recognized with a high success rate in clinical studies.
Previously this machine was only available in Europe or to top athletes: We are proud to be one of the first clinics in Texas to offer SoftWave Therapy!
See the patient transformations from… "I don't want to wake up with this pain" to… "I wish I found this treatment sooner"

SoftWave Therapy provides an economic solution to surgeries or other stem cell treatments!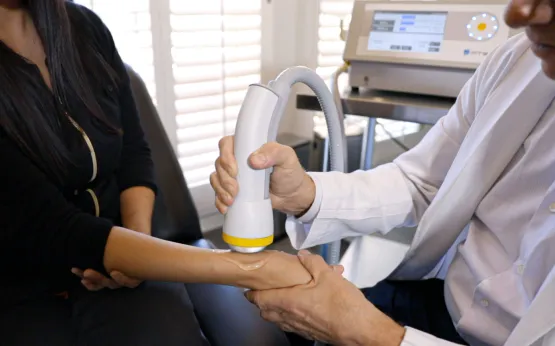 DON'T MISS OUT ON THINGS
you truly want to do BECAUSE OF PAIN
Get back to doing things you love faster, & without medications or invasive treatments
Normal Price
$267
Current Price at $79